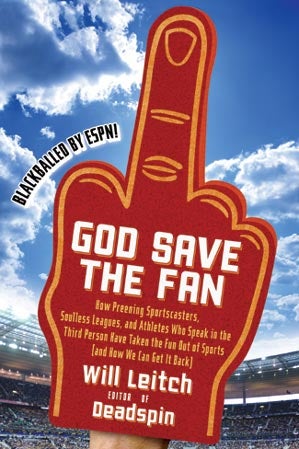 We're going to do our absolute best to not overdo the whole book promotion thing — it's out January 22 and is available for pre-order on Amazon.com — but we haven't shown you the cover yet (that's it, by Jim Cooke, of course), and we're doing our first public reading tomorrow night. So we thought you'd invite you, if you happened to be hanging around the New York City area and can't watch the Knicks lose again.
So, the details, if you dare:
When: Wednesday, November 14, 8 p.m. ET

Where: Boxcar Lounge, 168 Ave. B (between 10th St. and 11th St), Manhattan

Includes: Far superior writers Daphne Beal, Sloane Crosley, and Jami Attenberg
But yeah, we're reading from the book for the first time, so we figured we should say something. We'll try to take it easy from now on. Though we'll probably fail.