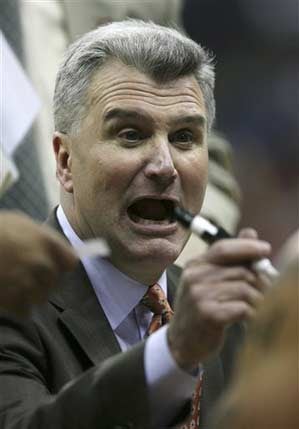 Yes, we know we're the only people who care about the Big Ten/ACC Challenge, but indulge us: It's difficult to find any kind of sustained series between two supposedly competitive leagues that involves such repeated dominance.
The final tally this year: ACC 8, Big Ten 3, and it didn't even seem that close. North Carolina hammered Ohio State, Michigan lost at home and our Illini fell to Maryland once again. (Curses, Van Pelt!) This doesn't mean Bruce Weber's in any trouble, but this is shaping up to be another down year for both our Orange and Blue and the league in general. We should all be used to this by now; someday, the Missouri Valley is going to earn more NCAA slots than the Big Ten, and no one will be able to argue.
Fortunately, most of the rest of the Big Ten games are on the Big Ten Network, so none of us will have to watch them.
How Much Longer Will Weber Last? [Chicago Bull]