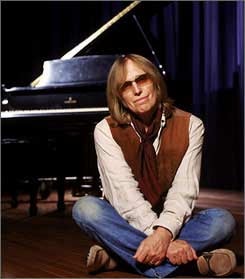 For those of you who take your musical cues from the National Football League, you should be happy this year: Tom Petty and the Heartbreakers are playing the halftime show. Well, at least your dad will be happy. If he's stoned.
Actually, we like Tom Petty, and we'll definitely take him over, say, Sting. In fact, when we look at the last few years of acts, we have no major problem with any of them. Paul McCartney? Hey, he's a Beatle! Prince? Cool! The Rolling Stones? Hey, we respect that they're still alive.
Ironically enough, the last gassy, out-of-touch performer to play the Super Bowl was ... Janet Jackson. Nothing will ever beat 1993, which featured, according to Wikipedia, "Michael Jackson and 3,500 local children." They were just asking for trouble there.
Petty To Play Super Bowl [Associated Press]