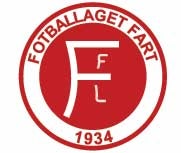 Because it's Daulerio's last column, and the level of discourse is about to elevated dramatically, we thought we'd toss a little scatty humor in your general direction.
In a discussion of odd team names, FanIQ brings up a team we hadn't heard of before: FART!
The Fart Vang Hedmark soccer club, actually, a professional women's soccer team in Norway. We don't know "Fart" means in Norwegian, but we just know that here, it means unrelenting hilarity.
The Weirdest Team Names In Sports [FanIQ]
(Note: When we meet people who don't know much about sports or the Internet — these people are usually called "members of the extended family" — we try to explain to them what it is, in fact, we do for a living. After stumbling out rambling, tired clauses about "different ways to look at sports" and "the way sports fans really talk," as if these bland cliches actually mean anything, we finally just throw up our hands and say: "You know what? We write fart jokes about sports. This is what we do for a living."
Today, yes, We Are Proud.)