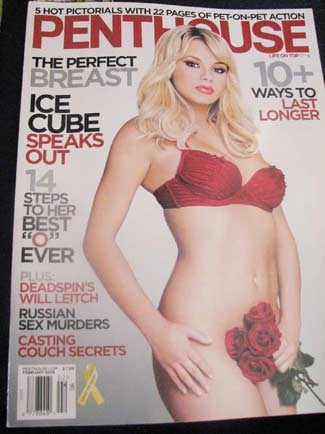 • Goodbye, Oddsmaker.
• Jose Lima is indestructible.
• LSU won.
• Eli Manning, fired up, ready to go.
• GOOSE.
• Darren McFadden, scufflin'.
• Joe Gibbs, hangin' 'em up.
• Warren Sapp claims he hates gay porn.
• Len Pasquarelli is a friendly sort.
• Everyone is always wrong.
• We finally got around to that ESPN Accountability Record thing.
• Bo Pelini, handsome morsel.
• Country music is bigger in Indianapolis than hip-hop? Don't tell Lil Ronnie!
• We are off to the Super Bowl, set up our tour and all over your pornography.
All right, we, like you, are just going to enjoy all the games this weekend. And god, will we sleep. Matt Sussman is your weekend maestro, and we'll see you Monday.