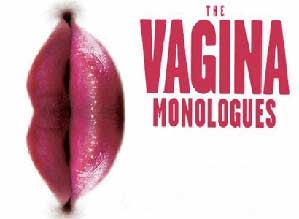 If you still haven't gotten that icky racist-LSU-fans taste out of your mouth after reading that story earlier today, here's a New Orleans story that might cheer you up: In April, to celebrate the 10th anniversary of The Vagina Monologues, they're turning the entrance to the Superdome into a giant vagina.
Hey, a hole Reggie Bush can hit!
April 11 and 12 will find the Louisiana Superdome interior turned into a pink and red vagina — "with a big vagina entrance," Ensler said — as a setting for performance events, parties, parades, workshops, wellness and education programs, speakers, even spa treatments, which will be free to residents of New Orleans and the Gulf South. (Men are excluded only from the spa.)

For those two days, New Orleans will be "the Vagina Capital of America," Ensler said. "We're coming here to say that we should celebrate New Orleans, cherish it, protect it, just as we do our vaginas, and make sure it goes on and on."
We couldn't think of a more appropriate post to fill Daulerio's usual Friday slot. We miss him already.
What Is The Vagina Of America? [Feministing]