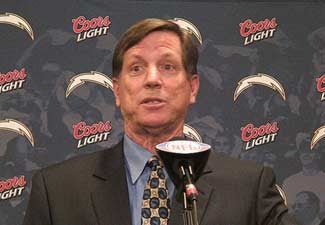 • Come on, we gotta find that Jacobson video.

• Fun with the Utah Jazz on New Years Eve.

• Stephen A. Smith, pundit.

• Wait, Norv Turner is a genius now?

• ESPN supports their troops.

• Phone sex.

• T.O. cries!

• ESPN comments will get you a job.

• MITT ROMNEY!

• Donte Stallworth has a friend.

• Not a good day for Tony Romo.

• Louisville does not like kissin' dude folk.

• Glen Rice doesn't like closet dwellers.

• Philip Rivers says "Hands Off!"
That's all for us, kids. Unsilent Majority will take you through the conference championship weekend. We will be working on MLK Day this Monday, so we'll be back then, on Book Day

Eve. See you then.