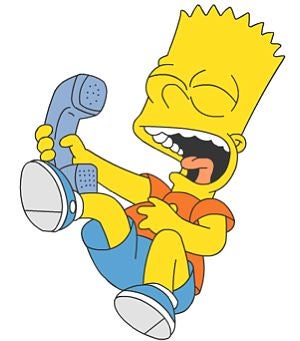 On Wednesday, Will told you about a group of pranksters who had successfully crashed some SEC women's basketball coaches' teleconference. On Thursday, Steinz informed the masses that the Big East men's coaches had been hit. On Friday, The Big Lead posted the audio. God, I love the Internets!
Here's a direct link to listen to the audio (.mp3).
I've listened to it about four times all the way through, and in my opinion, it just keeps getting better and better. The exchange between the moderator and "Rufus" absolutely kills me.
Members of the Kidd Chris radio program on WYSP-FM 94.1 in Philadelphia claim to be behind both of the pranks. Well done, gentlemen.
Prank Callers Terrorize Big East Coaches (w/ Audio!) [The Big Lead]
Telepranksters Hit the Big East [D.C. Sports Bog]
The Kidd Chris Show [94WYSP]
Hey, At Least SOMEONE Was Calling In [Deadspin]