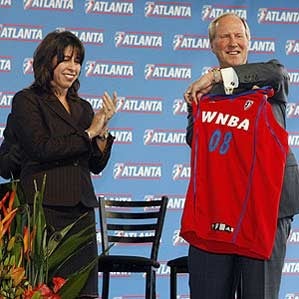 Kids, get off the danged roof, open the garage door and shut the engine off: The WNBA isn't going on strike after all.
The WNBA — apparently the negotiations weren't just done by David Stern, which is probably why there's still a league — and its players agreed on a six-year deal that will go through 2013. And by that time, the league will have finally broken through, totally.
One of the keys to the deal? An extension of the league's deal with ESPN, which will keep games on the network for eight more years.
So don't worry: Labor strife has not taken over the WNBA. One league remains pure.
New 2008 WNBA Collective Bargaining Agreement [Inside Hoops]