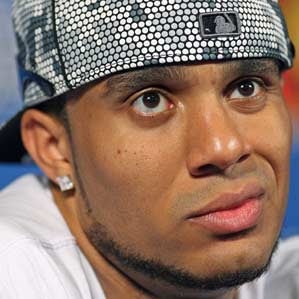 The NHL Closer is written by Greg Wyshynski, of The FanHouse and The Fourth Period. He is also the author of Glow Pucks And 10-Cent Beer.
There were two numbers that mattered yesterday for the Ottawa Senators. The first is 14,705, the rough estimate in dollars of goalie Ray Emery's fine for being late to practice on Monday — basically one day's salary. The second is the number 23, which isn't just a shitty Jim Carrey movie: It's also the number of victories goalie Martin Gerber has for the Senators this season, and the number of saves he made in a 5-2 win over the Islanders that further pushed Emery near the exit door. The team's fed up with Ray's act, and the rumor mill has spewed forth scuttlebutt that he might be flipped to Chicago for Nikolai Khabibulin. But one Ottawa blogger is strongly hinting that Emery has such a poisonous off-ice problem, he might be impossible to cut or deal.
Erin Nicks of The Universal Cynic — a freelance sportswriter, with a weekly Sunday column in the Ottawa Sun — has danced around the specifics of Emery's alleged personal problems, but shimmies a hell of a lot closer to what she views as the real story behind his erratic behavior than anyone else in the Ottawa hockey media has. They're what she calls "The Pink Elephant sitting in the room." In a recent post, she offers a slew of anonymous quotes, some pointing to the same conclusion, and writes:
The thing is, the Senators now realize that they're buggered six ways from Sunday. Everyone knows about Ray Emery — both in the city, and within the NHL. It was fine for the team to look the other way when he was winning. Now they're aware of his "off-ice issues" and the fact that he's not the real deal. However, they have signed him to a three-year deal that was largely predicated on one season (where both he and the team itself were able to synergize at the right time), when all signs and internal team issues pointed towards exploring alternative options. And if even if you didn't know "the whole story", you must've seen this coming. A five minute conversation with anyone in AHL circles will provide you with all the required turbulent history between Paddock and Emery, going back to their days in Binghamton. Yes, he was a troubled case. But it's impossible not to assume that the uh...issue...exacerbated the problem ten-fold.
I like Emery. A lot, actually; He's a personality in a League that needs one, and I thought it was a crime he wasn't pimped more by the NHL when Ottawa made its Finals run last season. Shit, he could retire tomorrow and still be a personal hero for giving the world one of the most vicious goalie fights we've seen in the last 15 years. I don't have any insight into his personal life beyond Nicks's reporting. But based on her vague accusations — check out her archives, do a little Googling and it ain't hard to read between the lines — this is a really, really bad situation for all involved. I agree with Bob McKenzie that keeping a proven postseason performer like Emery around is important for Ottawa, but maybe a change in scenery is what this guy needs;
Lord knows Senators fans wouldn't mind having an old pro like Khabibulin on the pine when Gerber turns into baby food in the playoffs (and he will). But finding a taker for Ray Emery could be difficult. Have you flown anywhere recently? There's really only so much baggage you can carry with you these days.
Atlantic Motion. You can probably set your watch to the number of lead changes we're likely to see in the Patrick Division over the next 10 weeks. Last night was the Flyers' turn to wear the Burger King crown, as Scottie Hartnell scored with 28.5 seconds left in overtime to beat L.A., 3-2. Meanwhile, had Steve Downie just stayed in the locker room and played "Gears of War" instead of returning to the ice for a fight last week, Georges Laraque would have gotten at least five games instead of goose egg.
Philly's one point ahead of Pittsburgh, who rallied behind ConkSuck ConkBlock to beat the Devils, 4-2, last night. Brent Sutter's starting to lose his shit in Jersey, calling out Travis Zajac and Zach Parise after the game to step up their effort. Of course, there's only so much they can do when defensemen like Johnny Oduya and Mike Mottau are leaving Brodeur more exposed that a Wake Forest quarterback on a sorority house e-mail list.
Puck Headlines
* The Anaheim Ducks are a lot of things, but pussies isn't one of them. So division rival San Jose decided to knuckle up and traded for Blue Jackets goon Jody Shelley during last night's 3-0 win over Edmonton. Nabokov had the shut out in his 49th start of the season; any more time between the pipes and I think he earns an honorary plumber's license. [Mercury News]
* Would you date a woman with a Flyers logo tattooed on her calf? The muscle, not the baby cow. [Flyer Flies]
* It's time to head over to the KB for another quarterfinal in the Best NHL Hit of All-Time competition. Which means it's time to vote for Scott Stevens's decapitation of Slava Kozlov. [Orland Kurtenblog]
* The Wheeling Nailers are offering discounted tickets to any fan that brings in a newspaper article or picture of former West Virginia University football coach Rich Rodriguez to the game - and places it in an industrial-sized paper shredder. What, instead of putting them in a dumpster with a bunch of disco records and blowing them to hell at center ice? [Going Five Hole]
* The way they're playing, dropping a few dimes on the Coyotes to win the Cup at 80-1 might not be a bad idea. Although I hear Tocchet knows a guy who can tease it up to at least 92-1. [Calgary Sun]
* Thanks to Sean Avery and Scott Walker last night, this guy believes that "Hockey Is An Animalistic Sport...But That Can Be Entertaining." [Absolute Sports Report]
* And finally, the Lewiston MAINEiacs mascot will Superman dat ho: