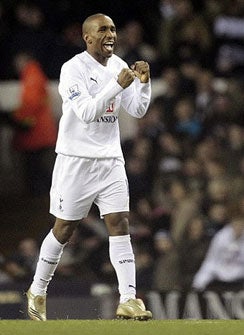 It's not like the trading deadline in baseball, because player movements in the Premier League actually happened. January 31 was the deadline to bring in new players from other teams, and it was the biggest spending trade window in Premiership history.
Maybe this is like how the Christmas spending increases every year. Perhaps other teams begin running commercials for JanuChristmas months in advance featuring husbands buying their hot middle-aged wives a new striker, wrapped up in an oversized ribbon. And with the advent of Paypal, player acquisitions are only made easier. How Black Friday occurs at the end of the season and not the beginning is beyond me, but it's evident that it's part of the equation.
So now all the teams are content with who they have — okay, most teams — and must mush onward to Saturday's action. The top game might be the earliest one: Manchester City/Arsenal. But it might not be. The only thing I can confidently deduce is this: there will be multiple ties.
7:45 a.m. — Man City v Arsenal
10:00 a.m. — Birmingham v Derby
10:00 a.m. — Blackburn v Everton
10:00 a.m. — Portsmouth v Chelsea
10:00 a.m.- - Reading v Bolton
10:00 a.m. — Tottenham v Man Utd
10:00 a.m. — Wigan v West Ham
12:15 a.m. — Liverpool v Sunderland
English Football Transfer Window Spending Sets New Record [AFP]
Jewell Transfer Rage After Mills Injury Blow [ESPNsoccernet]