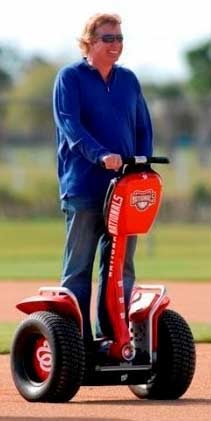 • Segways!
• Mattoon! And other places!
• Lots of baseball previews.
• Nice week for Keith Van Horn.
• Andy Pettitte. Whatever.
• We miss you, Harry.
• The Marlins want your fat guys.
• The Harold Reynolds case may never begin.
• Man, you guys love Scott Van Pelt.
• Bob Knight, sold out by Lawrence Frank. Maybe.
• Mamula!
• Drew's new series debuted.
So, this Indiana situation should be interesting this weekend. We will likely sleep all the way through it. Unsilent Majority is your weekend parental unit, so enjoy his handiwork, and we'll see you on Monday.