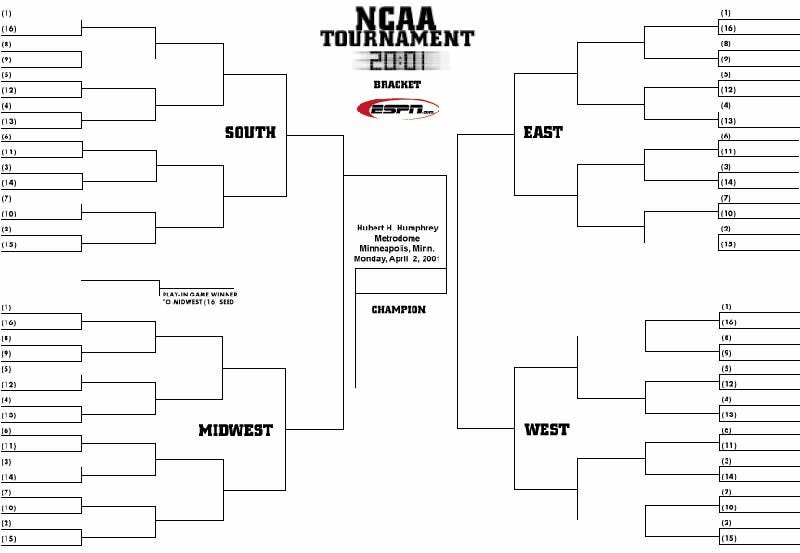 We are less than three weeks away from Selection Sunday, and you know what that means around these parts: Time for the NCAA Tournament Preview Capsules!
Yep, our huge NCAA tournament preview will return this year, and, as always, we need your help in writing the three tiny tidbits of information about each tourney team. For good examples, take a look at our past ones.
We're working off the invaluable Bracketology as to which teams to include so far, and they're listed below. If you're interested in writing a certain team's tidbits below, please email us at tips@deadspin.com with your favored school's name in the subject line, and tell us why you'd be perfect to write them. And check back to this page to see which teams are all signed up for, and which teams we've added.
Tournament time, kids ... so close.
1. Alabama-Birmingham - David Goldenberg
2. Arizona - Shane Bacon
3. Arizona State - Brian Joiner
4. Arkansas - Hawg Blog
5. Austin Peay - Slick Bomb
6. Baylor - Will Leitch
7. Belmont — Sager Bombs
8. Brigham Young - Christian Pieper
9. Butler - Bulldog Lounge
10. Clemson - Monday Morning Punter
11. Connecticut — Josh Blosveren
12. Cornell - Silky Johnston
13. Davidson - Matt Pitzer
14. Dayton - Flyers Fieldhouse
15. Drake - Andrew McGuire
16. Duke - Matt DeTura
17. Florida - Ben Zani
18. George Mason - Chris Mottram
19. Georgetown - Christopher Klejdys
20. Gonzaga - La Rev
21. Houston - Sean Frye
22. Illinois - Will Leitch
23. Illinois State - Will Leitch
24. Indiana - Will Leitch
25. Kansas - Pete Gaines
26. Kansas State - Travis Hudson
27. Kent State - Jason Tirotta
28. Kentucky - College Hoops Journal
29. Louisville - Mike Ruth
30. Marquette - James Virtel
31. Maryland - Chris Mottram
32. Massachusetts - Scott DeMange
33. Memphis - Jay Lewis
34. Miami (Fla.) - Storming The Floor
35. Michigan State - Dashiell Bennett
36. Mississippi - David Newman
37. Mississippi State - David Newman
38. Mount St. Mary's - Stupid Angelos
39. New Mexico
40. North Carolina - Dan Kois
41. Notre Dame - Andrea Reiher
42. Ohio State - John Snodgrass
43. Oklahoma - Dave Grogan
44. Oral Roberts - Will Leitch
45. Oregon - Dan Rubenstein
46. Pittsburgh - Pat Sehn
47. Portland State - Ian Ruder
48. Purdue — Boiled Sports
49. Rhode Island - Adam Gray
50. San Diego - Scott Moffatt
51. Siena - Upstate Underdog
52. South Alabama - Michael Cunius
53. Southern California - Tim Grierson
54. St. Joseph's - Jeffrey Martin
55. St. Mary's - Matt Ripley
56. Stanford - Rick Chandler
57. Syracuse - Brent Axe
58. Tennessee - Matthew Payne
59. Texas - Patrick Nance
60. Texas A&M - Jeff Beckham
61. UCLA - Trevor Gribble
62. UNLV — David Fucillo
63. Vanderbilt - Mark Bashuk
64. Villanova — Chamomiles Davis
65. Virginia Commonwealth - Jamie Paquette
66. Virginia Tech - Joe Crandley
67. Washington State — Brian Tesch
68. West Virginia - Charley West
69. Western Kentucky - Drew Hensley
70. Winthrop - Digital Headbutt
71. Wisconsin - Ben Goldsworthy
72. Xavier - Brian Liebforth