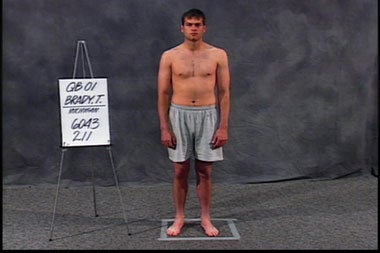 So word is that Calvin Klein is driving hard to the basket, trying to lure Tom Brady as their underwear model/spokesman. For seven figures. Wow. Do I want to live in a world where Tom Brady makes more for underwear modeling than Heidi Klum?
Gisele Bundchen won't be the only person seeing Tom Brady in his skivvies if Calvin Klein has his way. We hear the designer has offered the Patriots quarterback seven figures to blast David Beckham and his Armani underwear campaign right off the billboards.
I knew that one day The Underwear Wars would come, and that they would be terrible. Brother would fight brother; many would die. But I never knew that it would be so soon. When you get ready for bed tonight, and you slip into your Traditional Fit Yarn Dyed Woven Boxers, be sure to say a prayer. Say a prayer for all of us ...
And remember that it could have been much worse. Could have been Kornheiser.
Side Dish: Tom Brady In His Underwear? [New York Daily News]
Tom Brady Underwear Rumors Bunch Up Again [Towel Road]