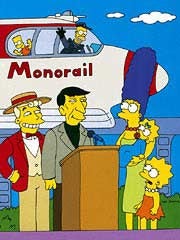 Nothing says sports like a bunch of crying children with their hopes and dreams ruthless dashed by ruthless capitalism. So, let's go to it, shall we?
Some kids in the Providence area were approached by Jack Ranallo, a professional (if not exceptionally skilled) con man who told them he was putting together the Rhode Island Orioles, a traveling all-star team just for them. He wasn't.
The team would be partially funded by the Baltimore Orioles since he knew people there from his minor league playing days. (The Orioles organization has no record of him playing minor league ball with them and, in fact, have never heard of him.) They would become a touring team, attending various tournaments in the area and even traveling to Cooperstown for an exhibition.

There were practices in a warehouse in Cumberland but promises of a Field of Dreams Academy under construction. There were scrimmages but no games. In a nod to one of the great fictional cons ever set to music, there were even uniforms. However, the kids had to return the uniforms after each game.
We don't see why the returning of the uniforms would arouse much suspicion; don't the Marlins have to do that?
Children's Baseball Dreams Crushed By Con Man [Sports By Brooks]