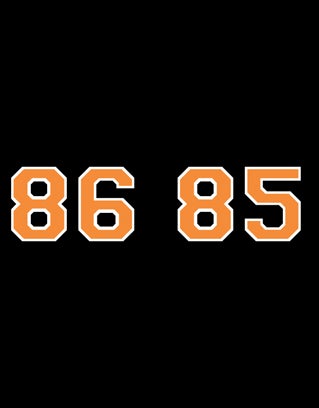 It was only a couple years ago when Bengals' wide receiver Chad Johnson was cause celebre to NFL fans; his defiance against the league for his wacky endzone celebrations seemed harmless and amusing, even if it did cost his team the occasional 15-yard penalty. He was also quotable, seemingly self-aware, and had all the skills to become the elite, Hall of Fame receiver he prematurely considered himself. But as his displeasure with the Bengals became more public (he seemingly could not find one redeeming quality about any aspect of the organization that gave him a monster contract extension two years ago), he slowly transformed from a colorful personality into a less talented, more annoying version of Terrell Owens.
Yesterday, Johnson declared that he would not report to Bengals' camp this year and demanded a trade. He's hinted about this before, but now has put the organization in the unenviable position of trying to move him for the sake of team chemistry and eating $8 million against their salary cap.
So, what does this do for the future of Chad Johnson? There are plenty of teams that would most likely pick him up, but his hefty salary and polarizing nature would also seem burdensome for plenty of teams. Granted, the Patriots seemingly did well by adding Randy Moss (and the Cowboys with Terrell Owens), but unless the Bengals are bowled over by a trade offer, they seem content to let this guy twist. Good for them. They should.
Carson Off Mark, Chad Says [Cincinnati Enquirer]
My Divorce From Chad Johnson [Yep Yep]
Goodbye Chad [Lookatmeshirts]