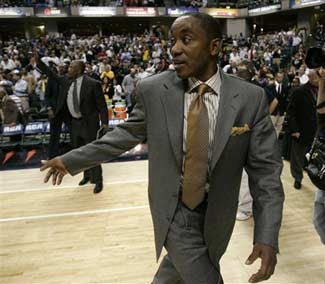 • We miss Isiah, already.
• No more primates at the Washington Post.
• Good night, Lima.
• NFL schedule is out.
• The end of Harold Reynolds' lawsuit against ESPN.
• Carmelo is very sorry.
• Lots of discussions on Bill Simmons. But no Barack Obama for him.
• Will Clark, charming.
• One Nutty Buddy.
• Tiger Woods did not win The Masters.
OK, your weekend editor is Matt Sussman, everyone. We're gonna enjoy some sunshine this weekend, hope our hometown isn't hit by any more earthquakes and watch some playoffs. You should do the same. See you Monday.