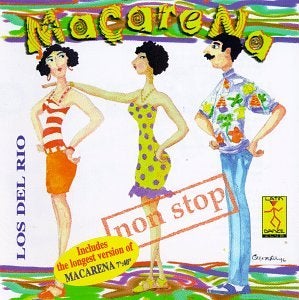 Pick up a Tamagotchi and drink your Surge! Join in what everyone else is doing. C'mon, it's fun to lose a little bit of your individuality when, in return, you get a false sense of having a wealth of friends with one shared interest! What did you download from Napster last night? Me, I got the new Lou Bega song. Oh, and last night my team was shut out by a major league baseball team. Yeah!
Four teams didn't get any runs last night. Good ones, too. The St. Louis Cardinals, Cleveland Indians, New York Yankees, and Chicago White Sox are all either in first place or are supposed to be good. The D-Rays' Andy Sonnanstine pitched a 3-hit complete game shutout to thwart the White Sox 3-0. Tim Lincecum lasted only seven innings, but the bullpen had his back in a 3-0 victory over St. Louis. Nick Blackburn didn't go the distance either, but his 7 2/3 innings lacked any sort of runs allowed, and his Twins beat the Indians ... you guessed it, 3-0. And the Orioles' Brian Burress went 5 2/3 innings, and Jim Johnson finished out the last 3 1/3 innings to beat the Yankees by ... wait, 6-0? That's totally not what everyone else is doing. It's supposed to be 3-0. Do you not know how fads work, Baltimore? Totally lame. You just lost your turn in our Street Fighter II tournament.
I Do Believe I've Heard Of Those Guys — David Ortiz and Manny Ramirez. They play for a baseball team, specifically the ... wait don't tell me. Pawtucket somethingorother? Ah, I'll think of it sooner or later. Anywho, Texas blew a 3-2 lead in the 8th inning when Joaquin Benoit failed to get out ... ah, that's where I've heard of them. Ortiz singled in the tying run, then Ramirez homered them both in for runs. With the Red Sox 5-3 rallying victory, coupled with the Bruins' Game 6 win and Boston College's NCAA hockey championship last week, it's just a reminder which city is still winning all this shit.
Same Stadium, Nuw Team — The Braves 4-1 win over the Dodgers had a familiar face score Los Angeles's only "run point." Andruw Jones cracked through with his first homer of the season. But as he trotted the bases, he took a good look at center field, and saw Mark Kotsay, realizing that he was 2-for-3 with a walk, and that while Jones still had the home run swing, the Braves didn't need it. While this silent soliloquy might not actually happened, it at least should've, because it makes sense.
Halls Vapor Action — I suppose one way to equalize the Reds' Jonny Cueto's phenomenal phenom powers is to wait until extra innings to make one's move. The Brewers' Bill Hall did just that, blasting a 2-run double in the 10th to score Craig Counsell and since Prince Fielder. Yes, Prince Fielder scored from first, meaning that Hall's double had to roll all the way to Lexington, Kentucky, and Fielder had to ride a golf cart from third to home, so as to not disrupt the already antsy seismologists in the area.
No Love For — ...The Cubs winning 13-1 over the Pirates, paced by Derrek Lee's 7th home run of the season and Jason Marquis' first win of the season? No, absolutely no love at all.