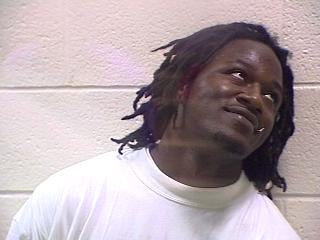 Ed Werder just called from the ESPN Mort phone into Sports Center and said that the Cowboys have worked out a deal to bring Adam "Pacman" Jones to Big D. The Titans have agreed "in principle" to a trade, so we're assuming that means that the components of the deal have yet to be finalized.
But, wow. Here we go...
Updates as they come, kids.
UPDATE: Via Titans Radio:
...Titans have traded cornerback Pacman Jones to the Dallas Cowboys for a fourth round pick, a story first reported by ESPN.
The Cowboys agreed in principle to the trade despite knowing the cornerback remains suspended from the league and has yet to apply for reinstatement, however there are conditions attached to the deal.
If Jones plays a significant amount of time in 2008, the Titans will get an additional pick from the Cowboys in 2009.
If he doesn't get reinstated by the NFL, the Titans will send an undisclosed 2009 draft pick back to the Cowboys.
Also, Pacman has reached a financial settlement with the Titans regarding his contract situation. ESPN's Chris Mortensen reported that Jones must pay $500,000 to a charity chosen by the Titans sometime in the next two years. He will receive a new contract from the Cowboys.
The Titans have yet to comment publicly.
The fourth round pick is #126 overall, which will give the Titans three picks in the fourth round.