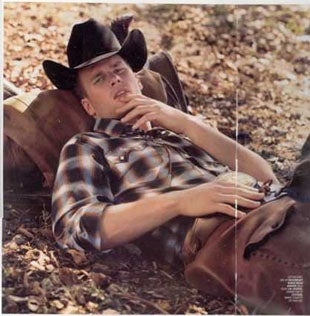 Anyone watch Law & Order: Special Victims Unit? Apparently Tuesday's episode involved a thinly disguised version of Tom Brady, who was a gay quarterback implicated in a murder. Sample dialogue: "Lincoln Haver is gay? I thought he was dating Natasha Gorski, that hot supermodel." "You can't blame Lincoln for having a beard. This gets out, his career's over." Indeed.
In an episode titled "The Closet," a pro football player who wears No. 12, has a cleft chin and a supermodel galpal, plays in a red-and-blue stadium and is "the best quarterback in football" is the prime suspect in a gay murder. Any resemblance to any New England Patriots QB is, we're sure, entirely intentional!
In the show, Brady, or I mean Haver, is actually innocent. So the hunt for the real killer continues. Of course Brady Quinn must have an alibi for the hours in question, right?
SVU Closet Case Slams Close To Home [Boston Herald]