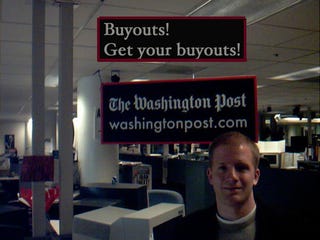 What you missed while mixing your sports metaphors...

NBA: The Suns picked the wrong time to go on their first three-game losing skid of the season, falling to the spurs 115-99. Tony Parker had a bit of a game with 41 points and 12 assists. Shaq just wants to get started on his jockey career anyway.

NHL: The golden shin of Evgeni Malkin lifts the Penguins over the Rangers 5-4 in Game 1. The Pens overcame a 3-0 deficit to quiet a certain formerly mulleted Czech who evokes Stanley Cups of yore.

NCAA: Psycho T opts to stay in Chapel Hill. Dick Vitale opts to stay engorged.