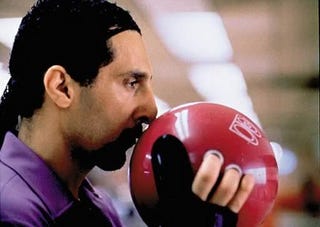 Lindsey Dickinson elects to go by "Dick Dickinson" for reasons known only to him. Maybe it should have been considered something of a warning. The former youth football coach in Illinois was enough of a community presence to have a golf tournament named after him. My guess is they've changed that since authorities discovered his large collection of violent child pornography.
On Wednesday, a 64-year-old Dickinson, who goes by Dick though his given first name is Lindsey, was sentenced to six years in prison in connection with those charges.

He was found guilty of downloading and sharing an extensive and violent child pornography collection - more than 1,300 computer images and an additional 11 disks with child pornography were hidden in a wall of the attic next to his home office - that included pictures and videos of boys being bound and beaten, according to prosecutors.

After his arrest, the Pioneer team immediately cut ties with Dickinson - who was known as an affable guy, a proud grandfather and an all-around family man who would dress up as Santa Claus each year.
Note to self: if I ever have kids, never take them to a mall Santa. In fact, I may not be able to even watch Bad Santa again. Okay. That's a lie. It's hilarious. A pervert Santa is cool, so long as the perversion isn't pederasty.