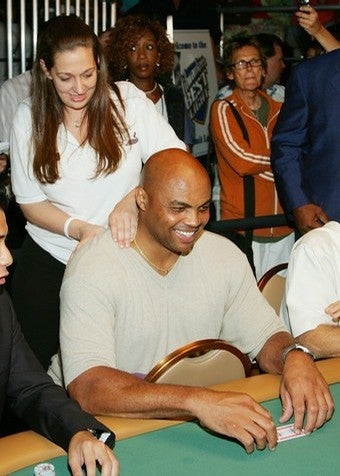 Charles Barkley's love of gambling has reached a breaking point for one Las Vegas casino, which is now suing him for $400,000 in unpaid debts.
[In] its four-page lawsuit, the resort said it had extended four $100,000 markers to Barkley, two each on Oct. 18 and Oct. 19, that have not been paid back...The suit, signed by Kimmarie Sinatra, general counsel for Wynn Resorts, the parent company of Wynn Las Vegas, also seeks attorneys fees, court costs and interest on the $400,000 from Barkley, whom it identifies as a resident of Arizona.
The suit will give Barkley a chance to start making payments on his debt in lieu of imprisonment, but the question is, can Barkley even pay this back at this point? He's notoriously pissed away most of his NBA fortune, and it'd be interesting to see how much in endorsement and TNT money he has left. Don't be surprised if you see Charles popping up in every third commercial on television from now on or hitting the autograph circuit every weekend in an effort to make good.
Wynn Sues Barkley [Las Vegas Sun]