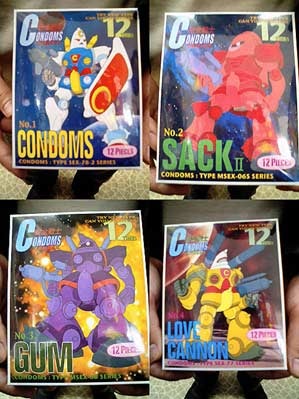 We remember when a friend of ours, in high school, gave us advice, handed down to him by his grandfather, on how to buy condoms. "The trick," he said, "is not to try to slip them in with other purchases, or anything like that. Sorry, man: You just have to steal them." We didn't take that tactic, but we understood it. And so does Purdue safety Torii Williams.
Williams was arrested Wednesday for trying to steal condoms from a Pay Less Super Market.
A day after he was charged in connection with a shoplifting case, senior safety Torri S. Williams has been suspended indefinitely from the Purdue football team.



Purdue head football coach Joe Tiller announced today that Williams was suspended "for conduct detrimental to the squad," according to a release from the school.
We really think the theft of condoms should be considered a lower grade of misdemeanor than regular shoplifting. Williams is just trying to stay off this site.
Purdue Safety Wanted To Expand His Coverage [The Wizard Of Odds]