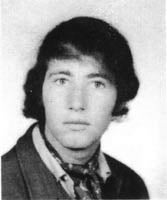 • Tony K kisses newspapers goodbye.
• Utah fans are scary.
• Dee Mirich returns!
• Reggie MIller, drinkin'
• Hirshey nailed the end of the EPL season.
• Barkley and Vegas, two great tastes that taste great together.
• Sit a few plays out, big guy.
• Thank you, Milwaukee!
• When Charles Haley attacks.
• Boo Edmonds!
• Do not taunt LeBron's mom.
• Love those St. Paul Saints.
• Well played, Tomase.
• O.J. Mayo, genius.
• Joe Phillips' difficulties.
• Bill Simmons has some issues with his current situation.
That'll do it for us, y'all. Unsilent Majority is your DJ this weekend, and we'll be back on Monday. If the Cardinals are swept by the Rays, expect the tone to veer toward the surly.