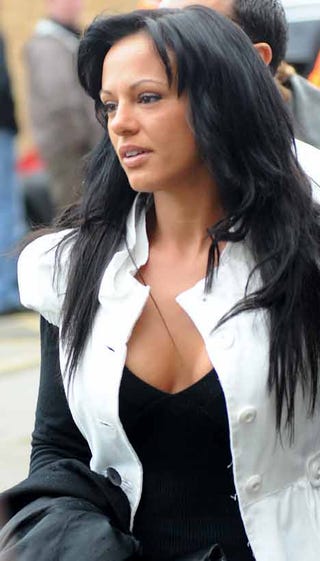 Anytime British tabs plop a naked lady in the middle of their paper whenever they bloody well please, it is a little jarring, but always amusing. Yes, there are hundreds of girl-on-manatee-style snuff films out there that would be more much more shocking to porny internet-attuned senses, but these photos of Cristiano Ronaldo's girlfriend, Nereida Gallardo, exposing herself in a bathroom still provide an adequate jolt.
Plus, the Sun gets to write stuff like this along with the accompanying photo: "A cheeky trio flash their boobs while dark-haired Nereida, in a short white skirt and skimpy yellow top, prepares to snog a tall blonde."
Yes, throw another sushi on the barbie, indeed.


Christiano Ronaldo's Girlfriend Is Nude In The Loo [SportsByBrooks]

Christiano Ronaldo's Girl In Topless Snaps [The Sun]