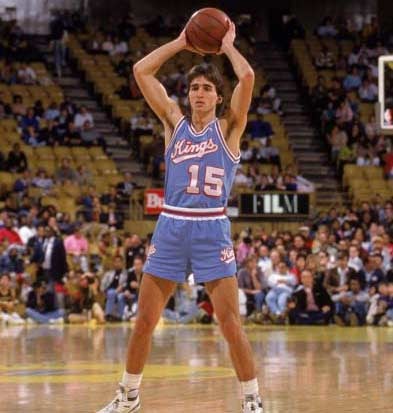 We don't know about you, but man, are we ever giddy about the Bulls' hiring of Vinny Del Negro as their new head coach. Vinny Del Feugo! Heavens, how we've missed that guy; NBA Jam never would have survived without him.
Another reason we enjoy the hiring is that the Bulls have brought on a guy who looked even dopier in his playing days than Doug Collins. (But Lord, imagine Vinny with a perm mullet.) The most recent picture of Del Negro we've seen is disappointing; gotta schnazz it up, Vinny, if you're gonna coach in the big time.
Our favorite quote from the Chicago Tribune story:
Little is known about his basketball philosophy since he never has coached before. Del Negro interviewed for the Suns' coaching job that Terry Porter landed on Saturday, but failed to make Kerr's list of four finalists.
A ringing endorsement! Don't let them get you down, Vinny.