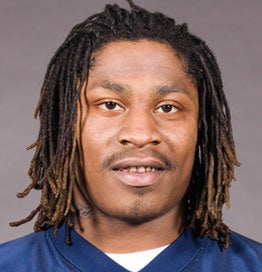 Marshawn Lynch has had a tough off-season, with that whole hit-and-run allegation hanging over his head, it's surprising he's yet to give some of his fans the updates on his Yardbarker blog. (Possible working titles: "Gettin' Ready 4 'Da Clink", "WASSUP WIT DAT LADY RUNNIN' INTO MA' WHIP").
For right now, though, we turn our attention to the latest incident to increase his shadiness factor — booze smuggling in da club. According to the Buffalo News, Lynch's legal problems extend beyond the hit-and-run incident:
But some police officers in Buffalo and Hamburg are not surprised to hear that Lynch is having legal difficulties.

Lynch was tossed out of two Chippewa Street bars in recent months because he brought in his own bottle of liquor, which is illegal under state alcohol laws, according to three law enforcement officials.

"[Buffalo police] have been told by bar owners that he'll walk in, order a glass of pop and pour his own liquor into it," one officer said. "He was told that you can't do that, and it doesn't matter if you're Marshawn Lynch."
Ain't nothin' but a BYOB thang, fellas. Ease up.
Marshawn Lynch Has His Own Bottle Service [Icy-Hot Sensations]

Ralph Wilson, Bills execs, players to be subpoenaed in Lynch probe [Buffalo News]