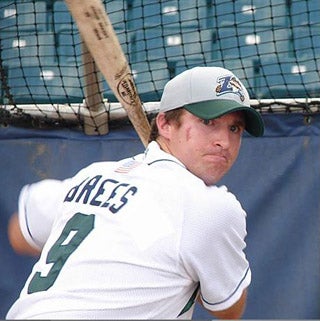 Just to prove how random God's sense of humor really is, Ken Oberkfell's last official act as manager of the New Orleans Zephyrs on Monday was to throw batting practice to Saints' quarterbacks Drew Brees and Mark Brunell. Oberkfell, who has managed the Class AAA Pacific Coast League team for five seasons, was called up to the Mets as a bench coach when Willie Randolph was fired early this morning.
Brees, who played baseball in high school in Austin, Texas, did pretty well at the plate; hitting one ball into the pool beyond the right field fence at Zephyr Field, which is next door to the Saints' indoor practice facility. But then, Oberkfell was a third baseman in the majors, not a pitcher.
All this is probably not what I would suggest for a quarterback who has a history of rotator cuff and elbow injuries, but what do I know?