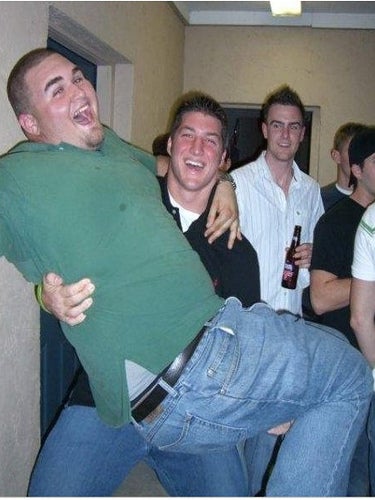 The University of Florida wouldn't nominate Tebow for the Playboy All-American team because of his religious views. After UF turned in their initial nominations, Playboy actually telephoned to lobby for Tebow's inclusion. Florida stuck to their guns and Tim Tebow continued to be better than you or me. Unfortunately Playboy Vice-President Gary Cole dispels a ton of rumors about the photo shoot.
"I don't hate it when someone has all the facts, understands what our weekend and our history is and then chooses not to attend," Cole told Florida Today. "I do hate it when someone bases their choice on false or incomplete information.. .. The weekend (in Phoenix) is completely wholesome. I have always brought my children whether they were one or 16 years old. It's a really special few days when these fellows get the opportunity to meet each other and spend a little time together. Friendships are formed at these weekends that last a lifetime."
The parting shot? West Virginia quarterback Pat White was Playboy's choice from very early on. Tebow will have to make do with Erin Andrews. Seriously though, at some point in his life Tim Tebow did something bad, right?
Tim Tebow in Playboy? Not happening [Florida Today]