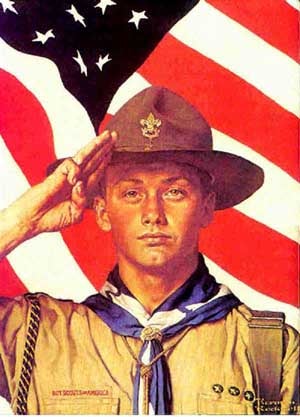 "Kournikova's career remains a prominent example of how sports, sex and celebrity congeal into the oleo that is entertainment in Deadspin Nation. This is a natural marriage dating to the days of the original Olympic Games, when competitors — all men — competed nude." Well, that makes perfect sen... what??
Welcome to Deadspin Nation ... I guess. Albany Times Union sports columnist Mark McGuire wrote a column on Anna Kournikova on Wednesday, and kind of out of nowhere, the above graph appears. While it's true that we've carved out a modest space for ourselves in the sports landscape over the past couple of years, I simply had no idea that we had become a nation unto ourselves. What responsibility! I feel like traveling to New Hampshire and making a speech.
After going to dictionary.com and making sure that "oleo" means what I think it does (yep: Margarine), I suppose what Mr. McGuire is getting at is that the lines between talent and celebrity have become hopelessly blurred in sports (like they haven't everywhere else), and that we are the most noticeable example of such reporting. Hey, everyone's entitled to their opinion. But then the graph takes a curious, disturbing turn with the nude Greek athletes, and, well, the whole thing was just very odd.
We had no intention of becoming a nation, just so that's clear. My favorite nation is still Colbert Nation, and Stephen can keep the name. I'm also fond of Burnt Orange Nation, Red Sox Nation, Carrie Nation, and have thus far avoided reading Alien Nation. I've heard of Queer Nation, the nation-state, Athletics Nation, the Cherokee Nation, Kid Nation, and of course the United Nations, where I work valet parking on weekends.
But if there is indeed a Deadspin Nation (I have no real control over such things), I suppose we should have a constitution. A few articles to start it off:
• No dressing up of cats.
• Curveballs are not allowed — it ruins young arms.
• All employees must wash hands — and feet.
• From now on, all underwear will be worn on the outside (hi, Will).
• No spitting.
That's about it; otherwise, go crazy, Deadspin Nation. And if you have an idea for a flag, please send it along.
Tennis' Hot Commodity [The Albany Times Union]
Brog: Our Deadspin Nation Does Stimulus Checks [SportsbyBrooks]