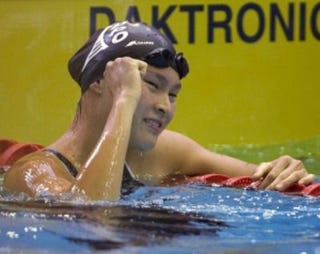 Mama always said bad poon could spread diseases. According to sources, Canadian swimmer Victoria Poon has come down with chicken pox and is now being quarantined at a hospital in Beijing. Commence poon jokes....now.
No word yet on whether the Pox have spread or if other athletes have been affected. Rumor has it that President Bush has volunteered to do full body inspections.
Thank you, Sporting Blog.