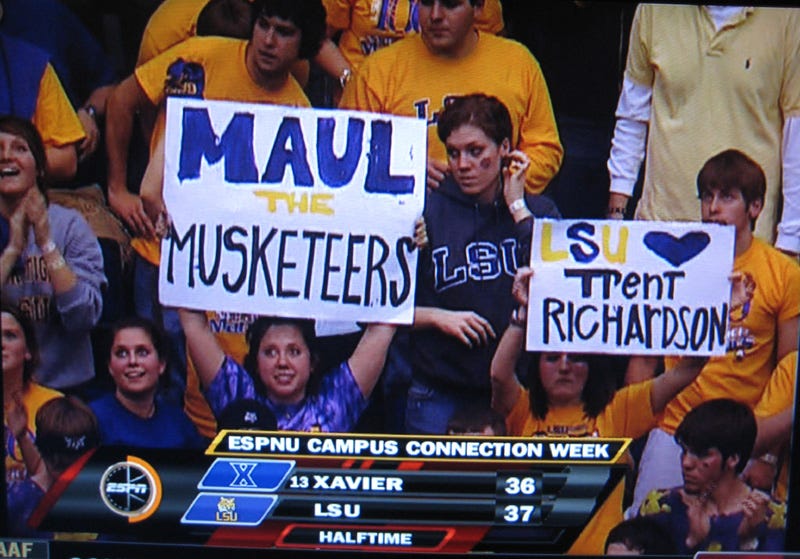 Got an image you'd like to see in here first thing in the morning? Send it to tips@deadspin.com. Subject: Morning crap.
This LSU coed sure does love Trent Richardson, whoever the hell that is. I assume she's referring to the basketball team's coach Trent Johnson. Her affections played no role in the outcome of the game as LSU fell 80-70 to Xavier. Marcus Thornton scored 30 in a losing effort. Update: Apparently Trent Richardson, a football recruit from Pensacola, Florida, was in the building for his official visit to the school. So I guess the fan wasn't professing her love for the team's basketball coach, but instead for a high school running back who is technically committed to Alabama. So yes, still very much a football town, and I'm still an idiot.
Elsewhere third ranked UConn snapped Notre Dame's 45 game home winning streak to move to 18-1, while fifth ranked Oklahoma got past 23rd ranked Baylor behind 20 and 17 from Blake Griffin. UCLA was the only other top 25 team to lose having gone down on the road in Washington.