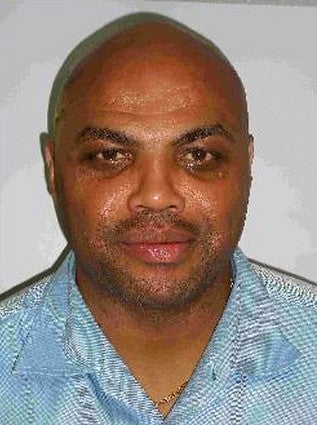 So as we learned yesterday, Charles Barkley has pleaded guilty to DUI charges in Scottsdale. He was sentenced to 10 days in the cooler, and should be eligible for parole around March 26.
Barkley begins the sentence on March 21, and will be released after five days is he completes a court-appointed alcohol treatment program. This means that he should miss only one TNT doubleheader: Pistons at Bulls and Rockets at Jazz on Tuesday, March 24. Some favorable scheduling there, to be sure.
Barkley must also pay more than $2,000 in fines and has to install an ignition interlock device on his vehicles. According to the New York Daily News, Barkley will be incarcerated in the Lower Buckeye detention facility in Phoenix, but if not on his best behavior, could be sent to Sheriff Joe Arpaio's infamous Tent City Jail. Do I smell reality show?
Update: Sheriff Joe, never one to pass on publicity, is placing Barkley in Tent City after all.
"I'm taking a lot of heat for putting convicted illegal immigrants in the tents. How am I going to discriminate and not put high-profile people in the tents?" Arpaio asked.
But Barkley will also be on work release, meaning he'll be able to leave the prison each day from 8 a.m. to 8 p.m.
Barkley Will Serve Five Days In Jail For DUI [NBCSports]
Barkley Pleads Guilty To DUI Charges, Faces Jail Time [Arizona Republic]
Barkley Admits To DUI, May Wear Pink In The Clink [New York Daily News]
Barkley To Serve DUI Jail Time In Sheriff's Tent City [Arizona Republic]