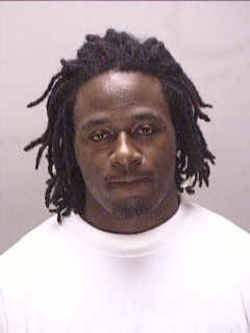 So, here's some interesting news. Ex-Cowboys' defensive back/special teamer/trouble-magnet Adam "Pacman" Jones has now signed up for the upcoming season of "Pros Vs. Joes." What could possibly go wrong?
Jones, who was released from the cowboys last January after he was suspected of being involved in another shooting incident, will join Rich Gannon, Alonzo Mourning, Tim Brown, Simeon Rice, Priest Holmes, Steve Francis, Glen Rice, Steve McNair, Robert Horry, Antoine Walker and, father of the millennium, Shawn Kemp for the fourth season.
The official bio on the PVJ press release fails to mention any of Jones' legal troubles:
Jones played last season for the Dallas Cowboys as cornerback and return specialist. He was drafted with the 6th overall pick in the 2005 NFL Draft by the Tennessee Titans. During his second season with the Titans, he led the NFL in average punt return yardage with 12.9. He played college football at West Virginia where he was named first team All Big-East and honorable mention All-American his senior year.
Pray that the competitors this year don't become overly aggressive with Jones during the flag football competition. Chances are, the payback for such actions will be a little more life-threatening than being run into a pylon.