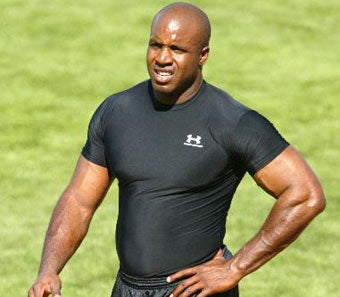 Jury selection in the Barry Bonds perjury trial was supposed to start yesterday. Yeah, that's not going to happen. Ever.
Believe it or not... there was some sort of legal delay! Prosecutors and defense attorneys have asked for more time to argue about pee cups and their wish has been granted so the trial will not start until late July at the earliest. At that point, it will be delayed again and it will go on like this until everyone is dead or Barry Bonds gets elected to the Hall of Fame by the Veteran's Committee, whichever comes first.
The crime that he is accused of committing happened six year ago, by the way. We will never be rid of this.