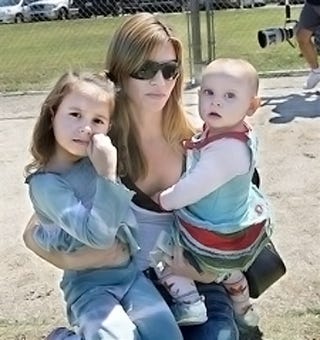 Got an image you'd like to see in here first thing in the morning? Send it to tips@deadspin.com. Subject: Morning crap.
The ex-Mrs. A-Rod showed up to Jupiter, Florida Sunday to offer her husband moral support during this tough time and remind him once again of the wife and two daughters he left behind for Madonna. Keep yer head up, Alex!
Links courtesy of the LoHud Yankees Blog sent in by the professional Cynthia Rodriguez boob-watchers at FackYouk.