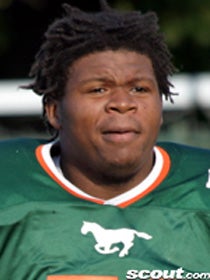 If you're filling out your bracket and are looking for a dark horse, how about No. 8 seed Velvet Milkman? Oh, did I mention that this is the 2009 Name of the Year competition?
And why is Chew Kok only a 13 seed in the Bulltron Regional? These and other questions will be answered in the ensuing weeks as the venerable competition churns toward an ultimate champion. Since it's St. Patrick's Day, I should point out that Muffin Lord is meeting Zeppy O'Green in a first-round matchup. My pick to win it all? I don't usually reveal this so early, but fine: Nutritious Love, a No. 2 seed in the Sithole Regional.
We can't imagine topping last year's death struggle between Destiny Frankenstein and Spaceman Africa. But we live in hope. The No. 1 seeds are as worthy as ever: Taco Vandervelde in the Bulltron Regional, Calamity McEntire in the Sithole, the aforementioned Rev. Valentine Handwerker in the Dragonwagon and Iris Macadangdang in the Chrotchtangl.
None other than Bill Simmons has declared this the best March Madness time waster, and I have to agree; if you don't count Dick Vitale. Come on in and get your Jazzario Barrios on (pictured).
Your 2009 Name Of The Year Ballot [Name Of The Year]