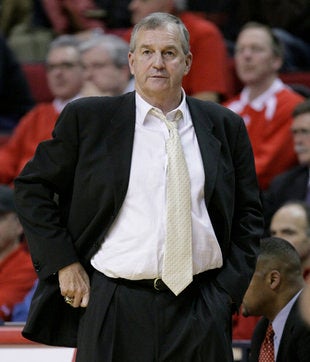 CBS just reported that Connecticut coach Jim Calhoun has been taken to the hospital in Philadelphia and will not be on the bench tonightthis afternoon when UConn plays Chattanooga.
"Coach Calhoun has not been feeling well for the past several days and it is best that he not coach the team today for precautionary reasons," said UConn Director of Sports Medicine Dr. Jeff Anderson.
Officials are not being any more specific than that at this point, but Calhoun was treated for cancer last year and missed a game earlier this season with health issues. More info if we get it, but he will definitely not be coaching the Huskies' first round game. Associate Head Coach George Blaney will be in charge.
UConn Coach Jim Calhoun To Miss NCAA Opener [Hartford Courant]