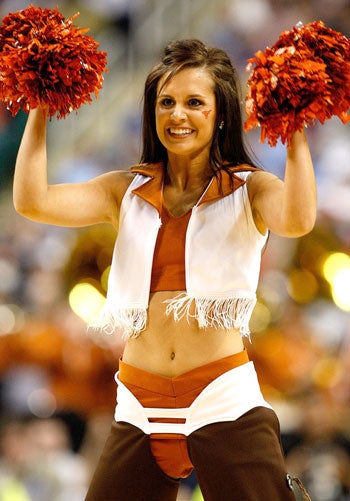 Let's have another day, just like the other day. Only maybe, maybe let's try to have a buzzer beater somewhere. The One Shining Moment montage collage specialist might have to start looking for work.
Speaking of niche talents, if there is ever a company that decides to make novelty bingo cards and they need a full time employee, I might've found myself a new career. Unfortunately, the real money is in gag Monopoly Chance cards.
See, that will always be the dream that'll never be realized. Scars like that never heal, I've been told. Now, ONTO THE GAMES!
Here is today's lineup. Notice the natural dinner break. But I might have Andy Hutchins live blog something in between, for the hell of it.
12:15 — Syracuse vs Steven F. Austin - Steve Krakauer
12:25 — Oklahoma State vs Tennessee - David Chalk
12:30 — Marquette vs Utah State - Christopher Cwik
12:30 — Kansas vs North Dakota State - "Teddy"
2:45 — Arizona State vs Temple - Shakey
2:55 — Pittsburgh vs East Tennessee State - Jeff Laughlin
3:00 — Missouri vs Cornell - Jess Faneuf
3:00 — West Virginia vs Dayton - Drew Silva
7:10 — Utah vs Arizona - Alex Resch
7:10 — Louisville vs Morehead State - Stev D, ArkansasFred, cheese-mac, and David Hume
7:20 — Boston College vs Southern California - Ben Collins
7:25 — Xavier vs Portland State - Brett Kass
9:40 — Ohio State vs Siena - Kevin Whitaker
9:40 — Wake Forest vs Cleveland State - 3:10 to Joba and Chilltown
9:50 — Michigan State vs Robert Morris - Rick Paulas
9:55 — Florida State vs Wisconsin - Nick Pazoles