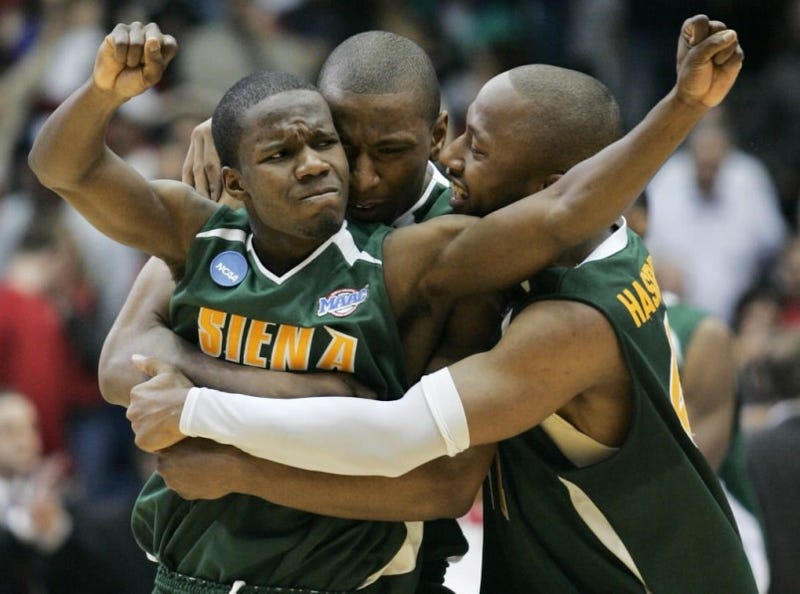 Got an image you'd like to see in here first thing in the morning? Send it to tips@deadspin.com. Subject: Morning crap
Siena's Ronald Moore has to be pretty pleased with himself today, don't you think? He's the guy with the big brass ones that hit a game-winning 3-pointer with 3.5 seconds remaining in the second(!) overtime last night against Ohio State. He's also probably pretty tired, I imagine. Cleveland State over Wake Forest is a bigger upset by the numbers, sure, but there's just something so...satisfying about seeing Ohio State lose an athletic competition. It just feels right.
Mornin', folks. My liver demands that today be a national day of reflection and recuperation, so let's all just pour ourselves a nice glass of bloody mary water and see what happens today in the world of sport. Feel free, as always, to tip your Weekend Daddy at pete@deadspin.com.
Photo Credit: AP/Chris Peterson