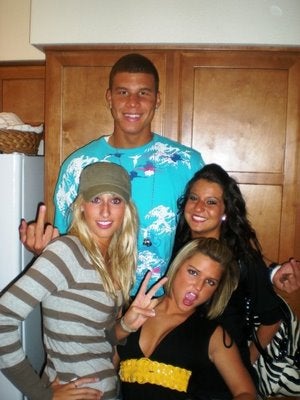 Got an image you'd like to see in here first thing in the morning? Send it to tips@deadspin.com. Subject: Morning crap.
Oklahoma's Blake Griffin may be out of the NCAA tournament — which is a shame, really, since he was the most exciting player in it — but this photo snagged by Total Pro Sports at least lets us know that he'll have plenty of opportunities to cheer himself up. Especially with that shirt. That looks festive.
Speaking of cheering up: Good morning. It's Monday, so go grab a bucket of coffee and rejoice.