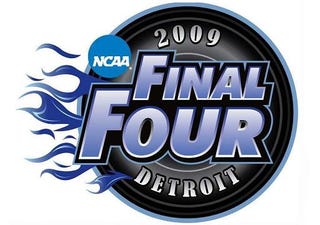 I thought about doing a To Watch Tonight post, but you already know what to watch. This is what you've been waiting for all season. It's March Madness on April 4.
I was going to write up a Final Four preview, and then I checked out Storming The Floor, and I realized that their Final Four preview is far better than anything I could come up with, so check it out. It's sure to be a fun night of basketball and, God forbid you're anything like me, booze.
****
Thank you for allowing me into your homes and hearts today. The estimable Dashiell Bennett will be here tomorrow, so you know it's gonna be good. Stay gold, Ponyboy. Stay gold.
STF's Final Four Breakdown [Storming The Floor]