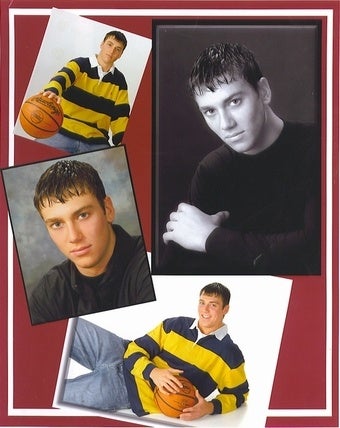 The big question on the mind grapes of college basketball fans this morning—after "Hey, what happened to the couch?"—is just how good was Tyler Hansbrough?
Now that his career is over and he's got his national championship, everyone must now take a position on his relative worth as a college basketball player. The four-year senior seems like an endangered species these days and the four-year starter is an even more rare bird, so players like Psycho T are at the very least unique. But does longevity alone make him good? If he was truly the best college player of the last 20 years, why is he even still in college?
One thing that people do seem to agree on, is that they don't like him. He's goofy looking, people like Dick Vitale won't stop praising him and he's from Missouri! What's not to hate? But he's not just a "scrappy white guy" in the mold of Duke's carousel of "character." He's probably a better athlete than the man he's so often compared to—Christian Laettner—although maybe not as versatile. He's more decorated than anyone since Laettner and he (usually) came up big when it counted. (Four-and-oh at Duke and three ACC titles.) He scored 18 points in the championship game last night and you probably barely realized he was there. I think everyone has to grudgingly agree that the guy has some skills.
Yes, he looks like a Muppet, but a Muppet who can play basketball.
A Heartfelt Tribute to Psycho-T [Seth Curry Saves Duke]
Shanoff's WUC.: Awful Game, Awesome Champ [Sporting Blog]
Well, He Got His Title [Rumors and Rants]
Regarding Tyler Hansbrough's Legacy [The Big Lead]