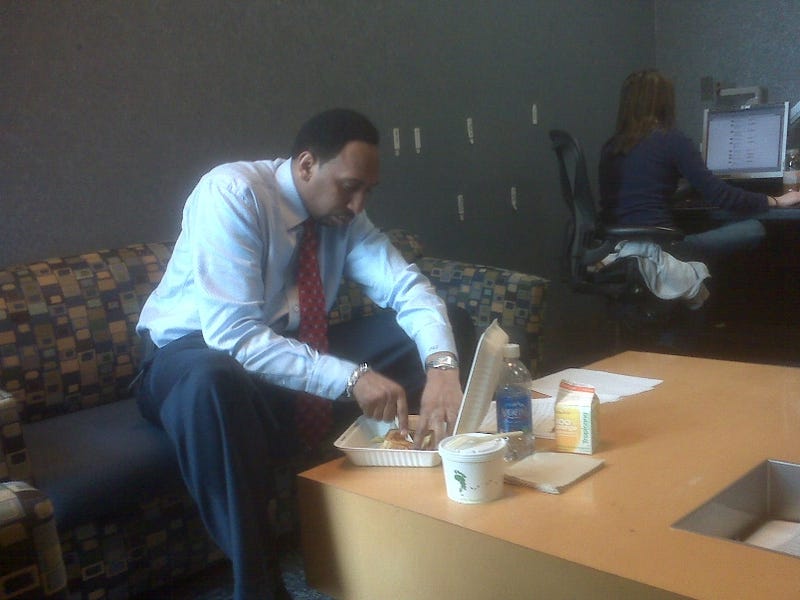 Got an image you'd like to see in here first thing in the morning? Send it to tips@deadspin.com. Subject: Morning crap
The laff riot that is the ESPN First Take TwitPic feed just keeps on churning out the hits. Aquafina and Tropicana? Gotta stay hydrated for all that yelling.
Mornin' folks. Your regularly scheduled DAULERIO is at church solemnly observing Good Friday, so it's me and the Rickster today (whither Dashiell?). If you've got anything fun and exciting to share, pass it along to pete@deadspin.com as well as the usual tips@deadspin.com.
****
It's Friday. Start drinking.