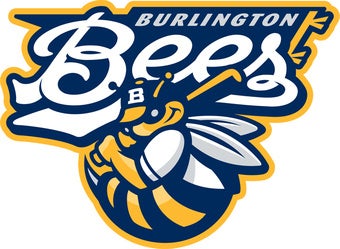 Here's another example of sensible well-meaning rules being used to bash an unsuspecting victim over the head for no good reason.
Cody Gabella is a junior baseball player at Notre Dame High School in Burlington, Iowa, but his dad is also the manager for the Class A Burlington Bees. The Bees had an exhibition game against Southeastern Community College on Tuesday, and since it was an exhibition in the Midwest League against a junior college team, the older Gabella probably figured no one would give a crap and he let his son join the team for one game. Guess what? He got two plate appearances, so the Iowa HS Athletic Association has banned him for the entire season.
The funny thing is, if the game had been played against other minor leaguers he might have even gotten away with it—but the rule specifically states that players can't train, practice or play, with or against college students at any level. So yeah, he should have known the rule, but it was just one game so who really cares? His high school team's mascot is the Nikes. Seriously, the Notre Dame Nikes. But good job protecting the kid from the corrupting influences of pro sports.
IHSAA: Gabella out for junior season [The Hawk Eye]