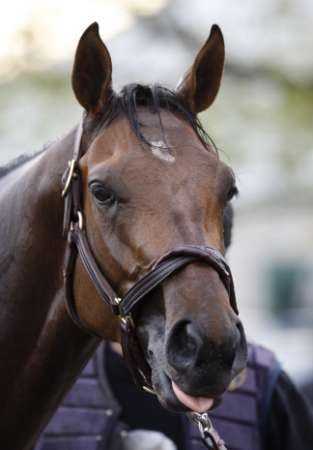 Calvin Borel has done it again. The Cajun jockey who rode Street Sense to a surprising victory two years ago has won again, this time in stunning fashion aboard long shot Mine That Bird.
Borel, who was also victorious yesterday in the Kentucky Oaks, was understandably excited after coming off the rail to torch the field by over 6 lengths. From a layman's perspective it certainly looked like a masterful job by Borel, who weaved through traffic seemingly at will en route to the lead. Pioneerof The Nile placed while Musket Man finished third. Last place belonged to Flying Private, who will now be forced to box Floyd Mayweather Jr.
Reuters image via Yahoo!