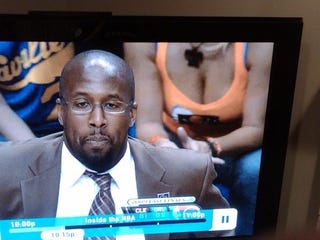 LeBron James is doing everything he possibly can to keep the Cavs in it and to stave off the possible Posnanski Curse that is now creeping up on the NBA's "best" team. Can Mike Brown save the Cavaliers from boobdom?
It doesn't look good. Even all the reverse jinxing from the ABC news affiliate won't help the fact the Cavaliers have seemingly forgotten how to make any defensive adjustments. We'll all be witnesses.
****
Thank you for your continued support of Deadspin. Sleep well tonight. Tomorrow will be a new day for many of you.