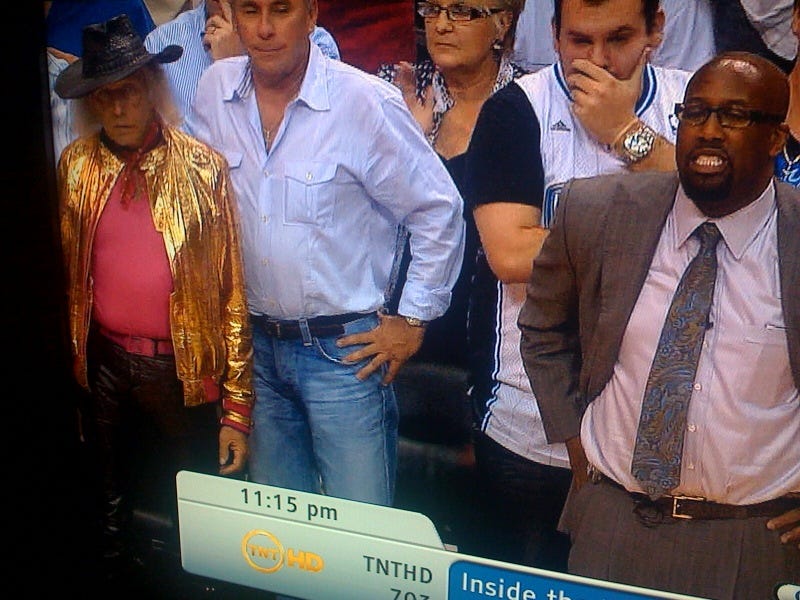 Got an image you'd like to see in here first thing in the morning? Send it to tips@deadspin.com. Subject: Morning crap
Yeah...no idea either. At first I thought it was the preacher from 'Poltergeist II' but that seems even too diabolical for the Orlando Magic to get behind as a scare tactic. But if anyone can tell me what that little thing is seated behind the Cavs' bench and why he/she's dressed like that, I'd be eternally grateful. It's fun to learn.
UPDATE: Of course you'd come through. That's why you are professionals. Meet James Goldstein. Thanks to 'Mr. Moustache' for the heads-up. Oddly enough — not the first time I've used that sentence.

It's Wednesday already. How about that? Find someone to ball all day with.