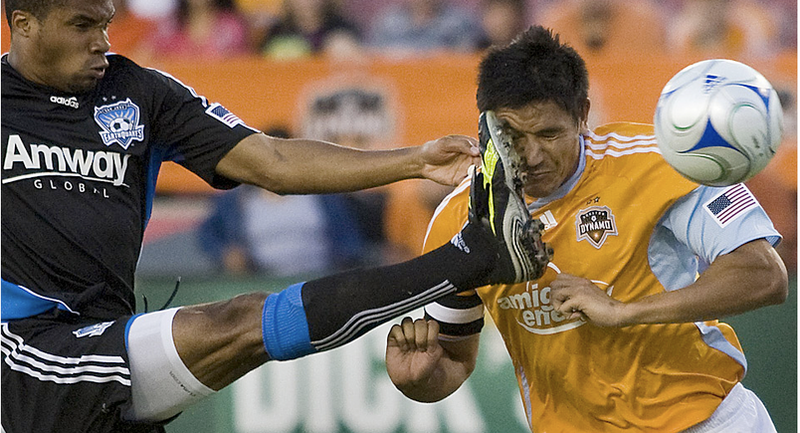 No, it's not Champions League, but it is a good way to show off the WSJ's outstanding "Sports Snapshot" photo blog-a-majig. Amazingly, the man getting kicked in the head is Houston Dynamo forward Brian Ching who used that very same dented dome to score a goal later in the game.
Use this section of the website to discuss any and all athletic events of interest to you, plus the intimate details of your sordid personal lives which make many people uncomfortable yet you continue to over-share anyway. This is your time to shine, you lonely fucked up diamonds.
*****
Thank you for your continued support of Deadspin. Here's a a little number for Brian Belichick.